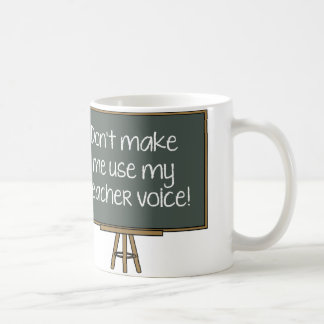 . . . because I haven't got one!
Ho hum!
(love the mug though!)
Yesterday was fab. I busied myself getting things ready for the Christmas dinner, preparing everything in advance as much as sensibly possible. I roasted the turkey crown in the morning (more about that later), made the gravy, prepared all the veg, and so on. I went into the shed and dug around in the boxes of Christmas stuff to find some candles and a wee Christmas tree with lights that looked really nice in a corner of the dining area. I am not a fan of getting Christmas stuff up beforehand but this was special circumstances!
OK, the turkey crown. I have to say I was very impressed with it. It was pretty cheap (£9.99 from Aldi). Initially I got a small one but it was all wrapped up for the freezer and as I have never cooked a crown before I had no idea how much meat was on it so I went back and bought a medium one, knowing that the small one will do Alex and me at some point with leftovers for the rest of the week.
I didn't fancy it up much - I just topped it with bacon and added a splash of white wine to the roasting dish before tenting it in foil and popping it in the oven. Dead easy. OK, so it didn't have either the flavour or the texture of my beloved KellyBronze turkey and I didn't expect it to but it was very acceptable as a roast dinner.
There was LOADS of meat! At the meal both my guests had good sized seconds so I can say five big portions were eaten, there were leftovers and I had only carved half of it. Well, I say 'carved' but they weren't very tidy slices as the meat did fall apart somewhat. I can't blame the turkey for that as I am never a good carver.
So ho! for turkey leftover recipes. I have some leeks so I think I will have a go at Jamie's turkey and sweet leek pie, I shall make some potted meat, I shall freeze some in the stock that resulted and which I didn't need for gravy because I used stock from the freezer (and it was lovely) and Beth can have some for Alex. Then I shall boil up the carcass for more stock.
So great, great value!
I've worked out a great way to reheat meat. I'm sure this is not new but it is to me. I always worry about reheated meat drying up but this works well. All I do is get a length of kitchen parchment, lay the meat on that, add a little stock if appropriate and wrap it all up. Then I over-wrap with foil, sealing all the edges. Then I just bung it in the oven with whatever is cooking for about ten to fifteen minutes, depending on temperature. The parchment and the foil together prevent any sticking or drying up.
The other thing I did which I have not done before was glaze the parsnips in maple syrup. I looked it up and it seemed dead easy and didn't add to the workload so gave it a whirl and they were gorgeous. I shall be doing that again on The Day itself.
Anyway, moving on, it was a lovely meal and a lovely day. Sonja and Milli brought with them some mulled rose wine from good old M&S. I heated it gently in Thermione with some slices of satsuma and it really was tasty. Nice and spicy and not too sweet. We finished the bottle!
Today I have a kitchen to sort. It's not that bad as I do tend to clean and tidy as I go in situations like that but just needs a bit of a going over. I need to start sorting out the unnecessary clutter before Christmas and this seems a good opportunity to deal with the kitchen! I also have turkey leftovers to deal with so MUST re-read 'Love your leftovers' for more ideas. Oh, the hardship!
Apart from that I will take things easy. I need to not talk - yesterday was a chatty day, of course, once Sonja and Milli had arrived, and now I need to rest my voice if I am going to be fit for teaching on Tuesday!
I hope we all have a wonderful day, wherever we are and whatever we do.